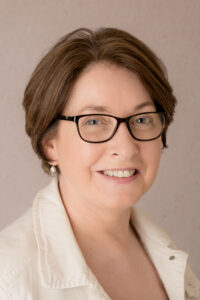 Hi I'm Niamh…
I've been choosing colours for Residential and Commercial projects since I qualified as an Interior Designer in 2010. I specialise in specifying Paint Schemes for both Homes and Business.
Along with my Colour Consultancy practise I deliver Training courses for Paint & Colour enthusiasts.
In 2012 I joined General Paints Ltd., owner of Irish made Colourtrend & Curator Paint, subsequently moving to City retailer MRCB Paint & Papers as senior Colour Consultant in 2015 until 2019.
My colour expertise and paint knowledge extend to many of the leading Paint Brands including Benjamin Moore, Colourtrend, Dulux, Farrow & Ball, Fleetwood, Little Greene, Paint & Paper Library and Zoffany.
Working as an independent Colour Advisor & Trainer means I can specify beautiful colour schemes for any project, offer non biased paint advice to cater for all budgets, or teach you to do the same!

Full House Paint Consultation
Choosing the best interior paint colours and making the most of the light and space can be ardous, especially with so many colours and paint brands available.
Half House Paint Consultation
Areas of open Plan and combined living spaces are catered for in the half house consultation.This booking is for one full level of your premises.
Exterior Paint Consultation
Choosing Exterior Paint colours has proven be one of the most difficult decisions made in House Builds. It is fundamentally one of the most important stages whether new build or renovation
What previous clients and students have to say
"I attended a  Colour & Paint Training for  Interior Designers. It was really interesting,  well-structured, and very relevant content.  Niamh was very generous with her time and information,  post-workshop with support for  Q&As."
"Thanks, Niamh! Everybody this is the lady to talk you through all your paint needs, we recently discovered Benjamin Moore paints at MRCB, 50 shades of white & I'm hooked! It was like looking into a black hole and then Niamh came along"
What previous clients and students have to say
"Everybody this is the lady to talk you through all your paint needs.

It was like looking into a black hole and then Niamh came along

"